*Mega Sports & Arts Camp is coming up! Click here for information and to register.*
Greenhouse Kids is our elementary aged children's ministry.We welcome all children in 1st-5th grades to join us each week as we go through stories from the Bible that come to life with video, music, activities, and more.
Our Mission
To help ordinary kids become passionate followers of Jesus Christ.
Service Times
Greenhouse Kids is open and available during all regularly scheduled services at Greenhouse Church (Except for University Campus and Grace Campus). We open our doors 15 minutes before each service for families to check in their children at the registration desk located in the lobby of our Children's Ministry building.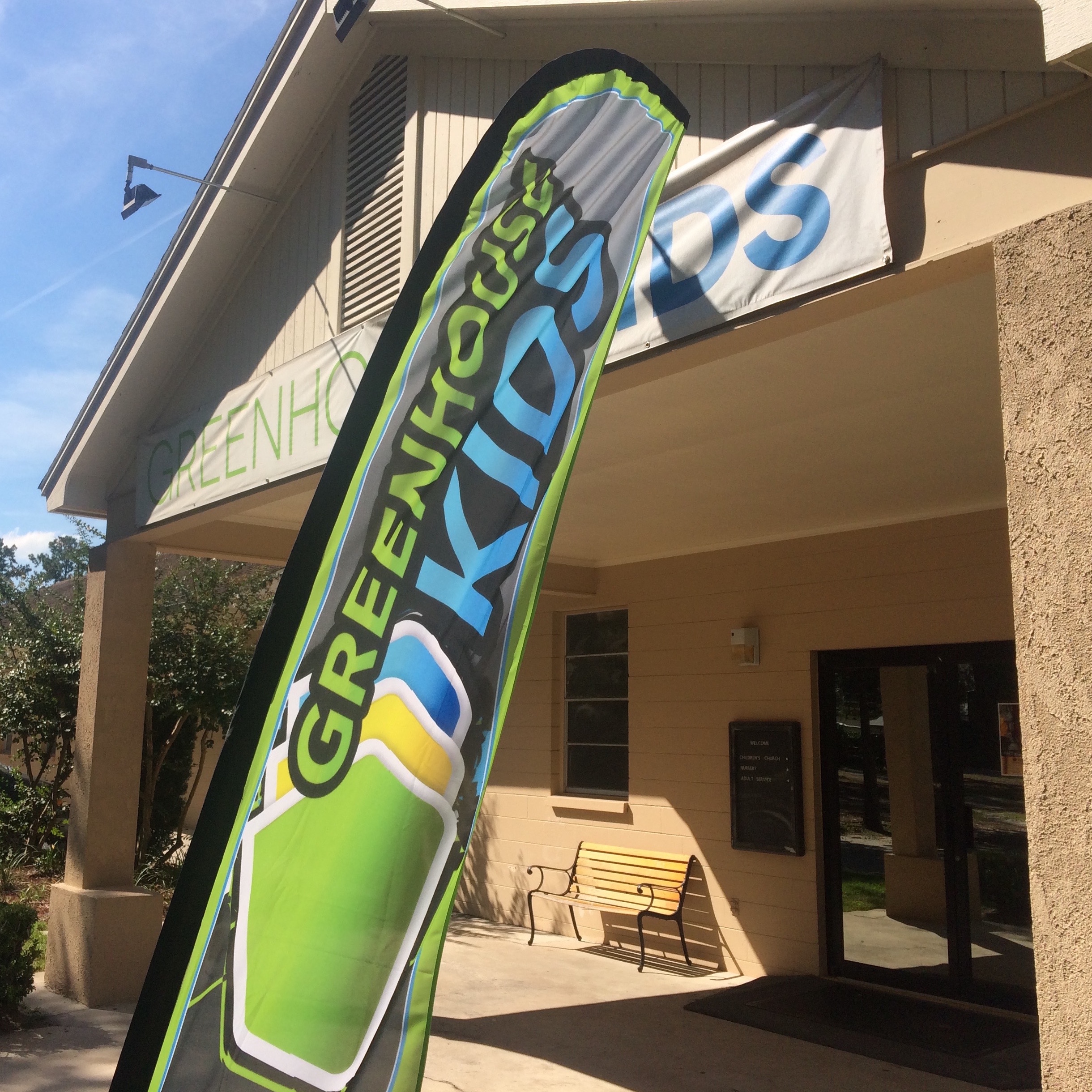 Safety is Our Top Priority

Upon check-in, both parents and their children will receive sticker tags with matching alpha-numeric codes. These tags serve two purposes:
Parent paging - If a child has a medical or behavioral issue, their security number will be displayed on screen in the adult service to alert parents to go to the Children's Ministries building for their child.
Safety and Security - Parents must present their portion of the security tag when picking up their child.

All of our volunteers in Greenhouse Kids are carefully trained and screened.
We maintain set teacher-to-child ratios so that every classroom has enough supervision to keep kids safe.
We ask that children be free of sickness or fever for at least 24 hours before coming to Greenhouse Kids to maintain the health of our entire ministry.
Children with Special Needs
We welcome all children with special needs at Greenhouse Kids. In order to effectively provide a safe and welcoming experience for your child, please inform our registration staff, and your child's teacher, how we can best serve your family.